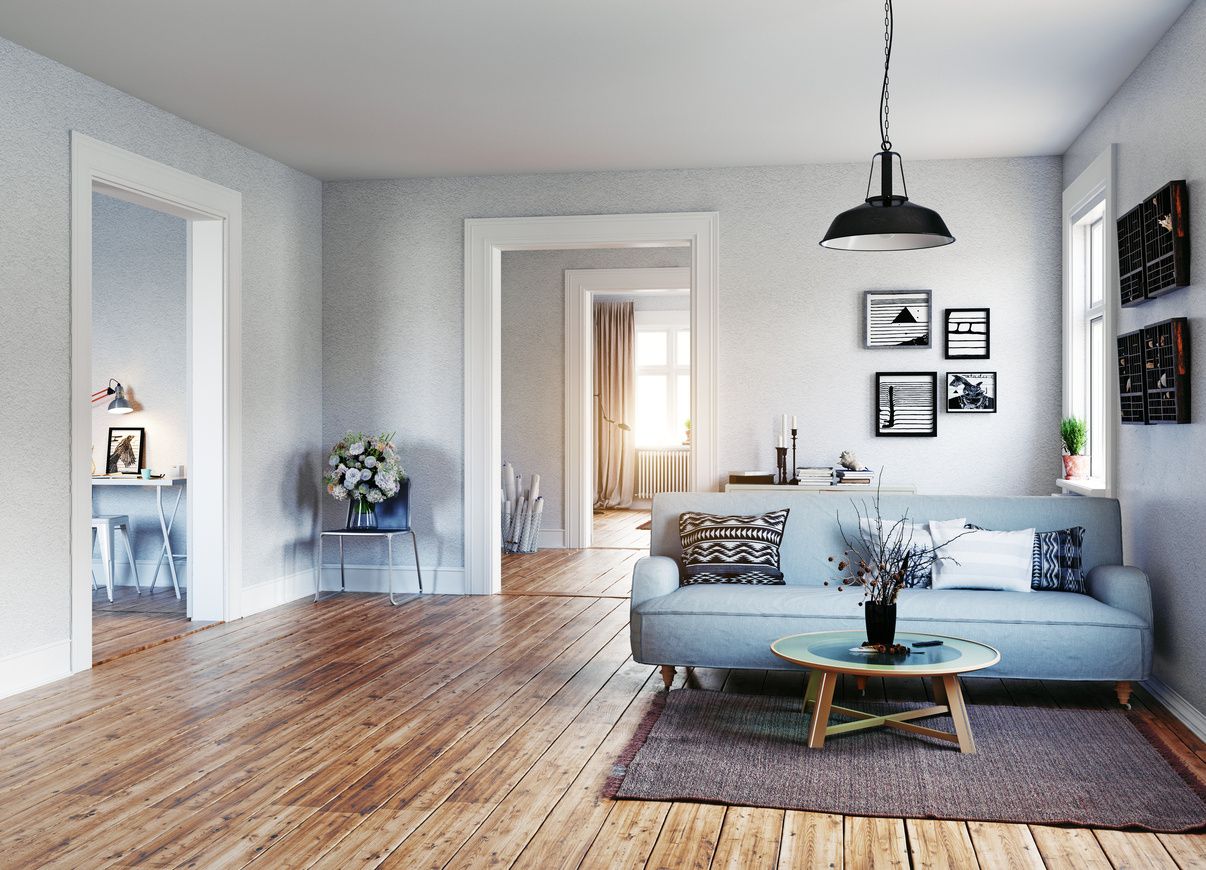 First impressions. THe only impression. 
Once your home goes on the market, it becomes a product.
Home Styling or Staging simply allows you to highlight the best of your home and de-emphasize its flaws.
It's not about decorating, but actually turning your home into a model, to appeal to the broadest range of prospective buyers.
The goal is to make people feel like they could live there, and the best way to do this is to "neutralize" the surroundings.
Clear out closets and clutter—sellers can give away or pack up toys, linens, and small kitchen appliances to store offsite.

Buyers are also forgiving of storage boxes neatly tucked away in a garage or basement.

Focus most on the most visible areas—the foyer, kitchen, living room, master bedroom, and family room.​

De-personalize the home by removing photos, mementos, and dated items.

Use plants in colorful pots or inexpensive wicker baskets to fill in empty spaces.

Look to home catalogs for little details on beautifying the home, for instance, group books, pictures, and objets d'art appealingly on bookcases.

Try angling one or two pieces of furniture slightly and move furniture 4 inches to 6 inches from the wall to create more interesting room spaces.

Put away large collections— porcelains, plates, and so on.

Remove valuables, prescription medicine, collectibles, and breakables.

Trim trees, prune shrubs, and make sure the lawn is mowed and watered regularly.

In summer, turn on the sprinklers for five minutes, 30 minutes before the open house, it makes the lawn and driveway sparkle.

Refrain from cooking anything that leaves a distinctive odor, such as fish, garlic, or cabbage.

Hire a professional service to clean the home, including the carpets and the windows.

Set the dining room table with attractive linens, dishes, and stemware.

Arrange fresh or silk flowers throughout the home.

Light a fire in the fireplace in fall and winter.

A mirror in a pretty frame can make a small room feel more open.

Use as much natural light as possible. Add extra lamps in dark rooms or corners.

Make functional repairs—fix dripping faucets, sticking doors, and broken fences​
Bring in another pair of eyes—even if it's not a professional stylist. The person may see problems you and have missed.
---
Staging
Home staging is about illusions. It's how David Copperfield would sell a house. It's magical. It's beyond decorating and cleaning. It's about perfecting the art of creating moods. Staging makes your house look bigger, brighter, cleaner, warmer, more loving, and best of all, it makes homebuyers want to buy it.
Professional Photos
Home sellers used to count on curb appeal to make a good first impression on potential buyers. Now, with 80 percent of homebuyers starting their house hunt online, a home's "pix appeal," or how good it looks in photos posted on the Internet, is taking over as the top way to impress buyers off the bat.
Virtual Tour
Virtual tours take you inside the home and give you a 180 to a 360-degree view. Some are interactive, meaning you click the mouse and it takes you to the ceiling, the floor, the walls, leaving no inch of the room unviewed. Others are flat-screen views put together to give you a moving image that you watch but do not control. Some are digital and 3D like you are in there in person.
Open Houses
Thanks to the Internet, the days of driving around from one open house to the next are over. Buyers do most of their research online, narrowing down their options before they even contact a real estate agent. There are a ton of websites and mobile apps that give buyers a plethora of homes to search through. Buyers can even be alerted when new homes go on the market, or if a house they are eyeing has a change in price or goes into contract. Many of today's buyers hire a broker to get access to the home on their schedule rather than during an open house.
Internet
In today's fiercely competitive online mediums, there's no shortage of potential ways to market real estate. However, like any other online marketing discipline, getting in front of the right customers is posing more and more difficult. We realize the steep uphill battle needed to be climbed, and why you turn to us as the professional to assist you in this highly complex and convoluted field of online marketing.
Email
Email is not the most effective method to market. However, when a inquiry is emailed to us, we respond quickly and effectively to ensure no opportunity is lost.
Print
Yes, there are still print marketing avenues that are used in the digital age. They may not be as effective as they once were, they still impress homeowners.
MLS
The MLS is not just for Realtors. We are able to provide you comps from the MLS to ensure your home is priced properly. We also are able to alert you of newly listed properties in your area.